Pluralism is having empathy for the other's struggle without having to agree.  It's beautiful show particularly for exchange students, the trials and tribulations they go through.
Mike Ghouse
Center for Pluralism
Courtesy : AV Club
By Noel Murray May 2, 2016 12:00 AM

One-Season Wonders, Weirdos, And Wannabes considers the merits of short-lived TV shows. In this installment, Aliens In America, which ran for 18 episodes on The CW in 2007-08.By October 2007, the Iraq War had been raging for over four years, resulting in little of what'd been promised when the campaign began. The Middle East wasn't stabilizing. Gas wasn't getting any cheaper. The official terror threat level remained elevated. Was this the ideal environment for an upstart network to debut a sitcom about a lovable Pakistani teenager in Wisconsin? Or did The CW misread the room?
David Guarascio and Moses Port—the creators of the critically acclaimed, audience-starved Aliens In America—would argue that their show wasn't really about war or terrorism or Islam. And they'd be right… sort of. In an interview with Wajahat Ali for the "altmuslim" blog on the website Patheos, Guarascio said that the show sprung from Port's experiences as a Jewish kid surrounded by Christians. He explained, "We were talking about our own high school experiences and all the insecurities, anxieties, and nightmare experiences of high school. We were wondering if there was a fresh take."
The first third of Aliens In America's pilot episode supports Guarascio's origin story. Even before introducing the premise, he and Port—with director Luke Greenfield—established that they were more than capable of making a better-than-average mainstream family sitcom. The show begins with small town Wisconsin nerd Justin Tolchuk (played by Dan Byrd) narrating his return to high school after a summer where he'd finally figured out how to be just normal enough to fit in. Those early scenes are filled with small, funny details—like Justin having trouble making his hip new haircut look like anything other than a pile of unfolded laundry dumped atop his head—and they build to a good stinger when the popular kids' latest list of "10 Most Bangable Girls" comes out, and Justin's on it.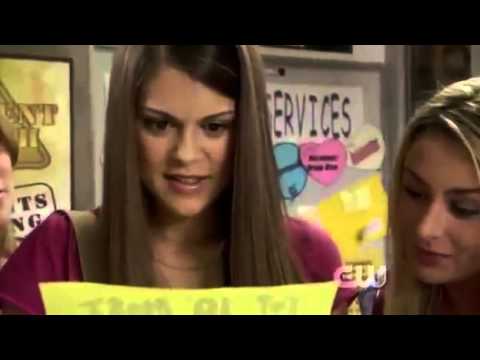 As a solution to her son's friendlessness, Franny Tolchuk (Amy Pietz) takes the high school guidance counselor's suggestion that the family host a foreign exchange student. Cue the first act-break surprise: The Tolchuks will be looking after a Muslim boy named Raja Musharaff (Adhir Kalyan). The early promos forAliens In America played up the wacky possibilities of a funny-looking Pakistani enduring narrow-minded Middle Americans, which was a comic premise with the potential to offend both Muslims and Midwesterners. That's why there was so much riding on the first five minutes or so of the show's pilot episode, and why the opening was both disarming and reassuring. The model here was clearly more The Wonder Years and Freaks & Geeks than Perfect Strangers and Mork & Mindy.
The next 17 episodes mostly lived up to the promise of the pilot. Though the show never caught on with a big enough audience to earn a renewal, that wasn't the fault of the writing, or the performances. Byrd and Kalyan made a winning pair. Justin was sweet enough to be sympathetic, yet lazy and whiny enough to explain his lack of popularity; while Raja's appealing curiosity and kindness was undercut by his irritatingly rigid piousness. For the most part, Aliens In America resembled a high school version of The Odd Couple, with the main plots driven by Justin and Raja working at cross purposes through typical teen activities like schoolwork, dating, and part-time jobs. In the subplots, meanwhile, the status-conscious Franny, her upbeat doofus of a husband Gary (Scott Patterson), and their spoiled cool-kid daughter Claire (Lindsey Shaw) went through the kind of domestic, school, and work crises that fill out just about any family sitcom.
But here's where Guarascio and Port deserve a lot of credit: It would've been very easy for Aliens In America to coast on the elements of the show that were non-threatening, and to move as quickly as possible to "normalize" Raja. In thatPatheos interview, Guarascio noted that one of the big complaints he heard from American Muslims in the show's early days was that Raja was maybe too devout, and too much of a traditionalist. But he said that while they intended to emphasize Raja's flaws more eventually (and did just that, especially in the second half of the season), he felt that one of the big pillars of the show was the contrast between the "morally sound" Raja and the materialistic, corner-cutting Tolchucks.
The other big pillar was the alienation shared by Justin and Raja, for very different reasons. Aliens In America is an unexpectedly poignant and complex exploration of the virtues of individuality versus conformity. The episodes didn't always come down squarely in favor of the former. Raja's intractability drove a lot of the conflict. In "Help Wanted," for example, he takes an after-school job at the convenience store where the popular crowd goes, but he screws up Justin's chances to work his way into the inner circle when he refuses to sell alcohol to his underage classmates. And in the season (and series) finale "Raja Sixteen," he pursues a relationship with a Muslim girl from a nearby town, but while they like each other, she's grown up in America and has more liberal ideas about how to behave than he can ultimately tolerate.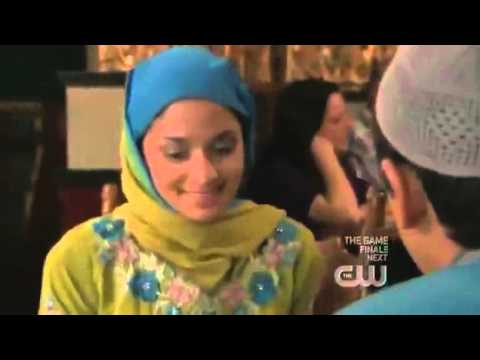 To tell the kinds of stories that Guarascio and Port wanted to put on the air, Raja couldn't just be a regular kid who happened to go to mosque occasionally. His faith had to challenge his new family; and Aliens In America's writing staff had to make sure they were respectful to what the character believed. Guarascio explained, "We started with Islam For Dummies and ended up with Reza Aslan'sNo God But God. We got some DVDs with Muslim teenagers talking about their experiences. We contacted the Muslim Public Affairs Council. We had them on the set when we shot the pilot to help us with Raja's prayers. We also hired a couple of writers in the staff that are Pakistani Muslim and one is also practicing Muslim. We hired a dialogue couch to help with Adhir's accent."
That willingness to make the most of its unique character-dynamic paid off in two of Aliens In America's best episodes. In "Church," Raja casually mentions—non-judgmentally—that the Tolchucks spend their Sundays at Shop World, worshipping consumerism, which pushes Franny to reclaim her Christian identity by dragging the family to chapel. Since their old church was replaced by a chicken wing restaurant 10 years ago, they head to one of the new megachurches, which has its own coffee kiosk and gift shop. ("What denomination is this?" the kids ask. "Mega," says Franny.)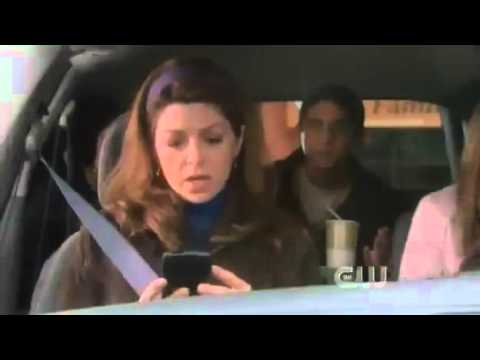 A few episodes later, in "One Hundred Thousand Miles," the family's flight to Vancouver is delayed for so long that Raja takes out his prayer mat in the middle of an airport, which results in the Tolchucks getting ejected, and their vacation getting cancelled. A long-simmering annoyance with Raja—whose piety makes the other kids look bad, and whose faith makes it hard for Gary to watch his favorite terrorist-fighting action movies—results in Raja running away to spend time with a Muslim family in a nearby town. As the Tolchucks try to find him to apologize, they realize that they haven't made any effort to get to understand his culture or his beliefs. They've been treating him as an exotic curiosity, not as a friend.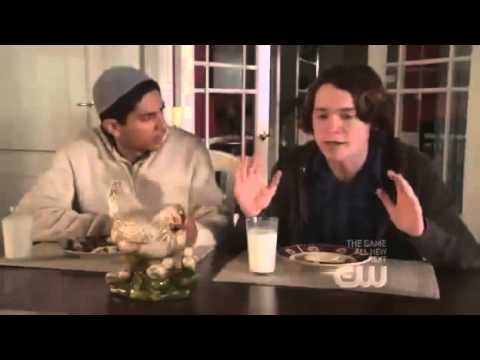 None of the points made in these episodes are dispensed heavy-handedly. The megachurch in "Church" isn't a parody; it's only been exaggerated slightly for comic effect. (Plus, deciding to spend her Sundays there instead of at Shop World really does bring comfort to Franny, who regrets that she's let her family's busy schedules steer her away from a part of her life that she used to find important.) And "One Hundred Thousand Miles" is a rebuke to anyone who worried beforeAliens In America premiered that it would be a shallow, jokey representation of Islam. Instead, any instances of ignorance in the show mostly springs from the Tolchucks and their neighbors. It's Gary who keeps presuming that Raja is Indian—"dot, not feather," Claire clarifies—and it's the teachers at school who think it's healthy to let the students vent their anger at Raja over 9/11.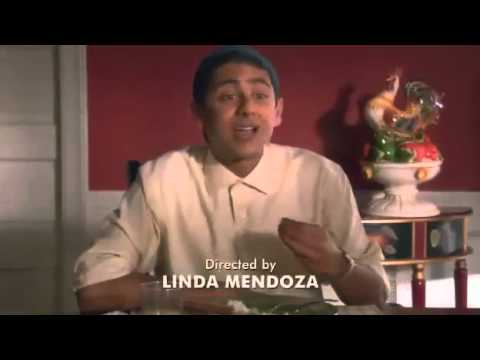 Since all of this social commentary was woven into the fabric of the show, the writers didn't really build entire episodes around deconstructing bigotry. Even in "One Hundred Thousand Miles," the plot is initiated by overzealous airport security, but the rest of the story's not about that at all. Aliens In America was told from Justin's perspective, and it celebrated his small victories—like being allowed to stand quietly in a circle of popular jocks while they talk—as much as it poked fun at how a white-bread town might react to a person who looked and acted nothing like them. The key to the series was that Raja was always part of the ensemble, and didn't present a problem that had to be solved each week.
Still, without Raja, Aliens In America would've essentially been The Middle (which is by no means a bad thing to be). In "Raja Sixteen," when the girl he likes talks about how she resents being Muslim sometimes—and he reminds her of the pleasure of breaking the fast the morning after Ramadan—that's a moment that only Aliens In America could've handled so well. In that same scene, when she kisses Raja and he sadly but sternly says, "I must ask you to refrain from doing that again," his heartbreak feels both honest and poignant.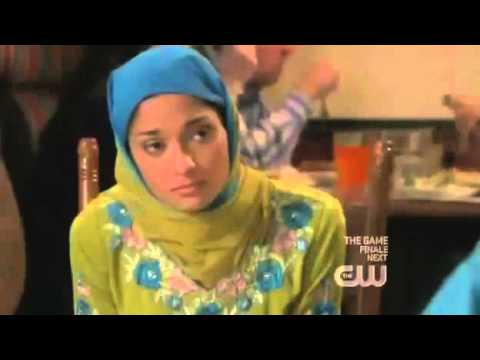 If The CW had stuck with Aliens In America a little longer, the subsequent success of the show's creative team suggests that maybe the public would've warmed to their work eventually. Byrd and Kalyan had long runs in the supporting casts of the sitcoms Cougar Town and Rules Of Engagement, respectively. Guarascio and Port went on to write for Happy Endings (and ran the non-Dan Harmon season ofCommunity, which will probably always be a mark against them in some eyes). From the Aliens In America writing staff, Emily Kapnek later created Suburgatoryand Selfie, while Adam F. Goldberg created The Goldbergs (with Guarascio as one of his writer-producers). The show's sensibility didn't just survive; one could argue that the overwhelming majority of single-camera sitcoms today are in the gently absurd, fundamentally heartwarming mold of Aliens In America.
Sadly though, there were no signs that Aliens In America was about to break out back when it was on the air. By spring of 2008, it was barely drawing a million viewers per episode, and always finished in the bottom five of the weekly network ratings. Maybe potential viewers were scared away by the premise, fearing a weekly lecture or some kind of Muslim minstrelsy (or both). Or maybe they sampled the show and decided they were more comfortable with the Muslims of 24. If the politics of today have taught us anything, it's that American citizens will sometimes reject a perfectly pleasant piece of pop culture just because they're sure it's making a statement that they'd rather not support. Every straw has become the last straw.
But if the current presidential campaign has taught us anything, it's that the country and the world might be a better place if someone like Raja was on our TVs every week. The growing acceptance of LGBT people in American society can be traced in part to the proliferation of queer characters on television—and not in one-off "very special episodes" and TV movies, but as the stars of popular shows like Will & Grace and Modern Family. To some ears, the push for more diversity in show business is always going to sound like social engineering, forcing something unwanted onto the public. But the likes of Aliens In America—and The Carmichael Show, and Black-ish, and Fresh Off The Boat, and Jane The Virgin, and on and on and on these days—prove that making what's on our screens look more like what's outside our windows opens up the kinds of stories that can be told. That it also helps us all to get to know each other better is just a bonus.
One-season wonder, weirdo, or wannabe? Wonder