Faith in America, Trump's sin and Muslims
At Center for Pluralism we have chosen the path of positive engagment to find solutions on issues of the day. We have to be genuinely inclusive and hold on to the temptations to condemn, and instead seek solutions.
I will be calling on our Imams to include this issue in their Friday Sermons, and will list them in my next article. please send me a note if you did. The Muslims Imams are a beacon of hope for American Muslims.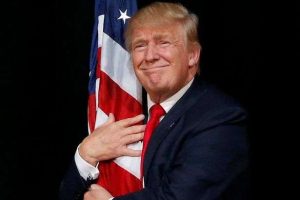 Thank you.
Mike Ghouse
(214) 325-1916 -Text
Mike@CenterforPluralism.com
Center for Pluralism, Washington, DC
Pluralism Studies in Religion,Politics,Culture and Society
RESEARCH | LEADERSHIP | ACTIVISM
Dr. Mike Ghouse has dedicated his life to the mission of building a cohesive America. He is a pluralist, thinker, writer, activist, speaker (Islam, Pluralism, Interfaith and foreign policy) and a news maker. He offers pluralistic solutions on issues of the day. More about him in 65 links at
www.MikeGhouse.net
The Center for Pluralism is committed to building a cohesive America, where no American has to live in apprehension, tension or fear of the other. Our research, educational programs and actions are designed to bring Americans together in social, political, cultural and religious settings, the more we come together and learn about each other, the more we get immunized to divisiveness resulting in fewer misunderstandings and mis-perceptions between us. We believe knowledge leads to understanding and understanding to appreciation of the otherness of others. As we move forward, conflicts fade and solutions emerge.