Events : Hinduism, Sharia, Quran and Wisdom
Hinduism, why should you learn about it?
Do American Muslims Want Sharia?
Do Muslims have enough faith in Quran?
Media Training for Muslims
CPAC Convention
Hinduism, why should you learn about it?
When we live as neighbors, work as fellow workers, study as students, players, activists and inhabitants in the same city and in the same community, it behooves us to learn about each other's beliefs, motivations, moments of celebrations, devotions or commemorations. The more we know about the other, the less mythical they would become forging a friendly environment for all of us to function effectively in whatever we do.
Misunderstanding leads to judgments, and judgments to prejudices and prejudices cause a loss of trust between individuals and members of the society – it is not easy to live a life without trust. It is not good for the individual, society or America.
You will be one of the few Americans who will have the working knowledge of different faiths to talk from a strong foundation of knowledge. We are committed to one America, and together we will learn about as many faiths as we can.
Hinduism is one of the most misunderstood religions of the world, and if you are biased about idol worship, and your mis-understanding prevents you from contributing to the idea of one nation, this seminar is for you.
All faiths contribute towards the wellbeing of the societies. One of the most powerful life changing statements for me came from Bhagvad Gita, "Finding the truth is one's own responsibility." Each one of us has a responsibility to have some knowledge about fellow Americans and their faiths, directly from the practitioners rather than misinformed.
Giri Govardhana is a priest at International Society for Krishna Consciousness of Washington D.C., where he teaches classes, he will be joined by Jay Kansara, Director of Government Relations based in Washington, DC. Mike Ghouse will moderate the event
When: Tuesday, March 7, 2017 1:00 PM- 3:30 PM
Where: The Church of Scientology National Affairs Office, 1701 20th Street Northwest, Washington, DC 20009
RSVP at – https://www.eventbrite.com/e/hinduism-understanding-hinduism-seminar-tickets-32047632331

Understanding the essence of religions, all religions is our III series of 13 religions in 13 monthly workshops. They are all in alphabetical order – All workshops are listed at: https://centerforpluralism.com/workshops/
Do American Muslims Want Sharia?
The word Sharia scares the devil out of some people. Many of them really don't know why, and they have no answer. Whatever they know is quoted by someone else or learned from faulty news agencies.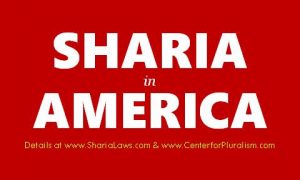 American Muslims owe it to fellow Americans to clarify the myths about Sharia. We hope to mitigate this fear through a conference with the Imams and Islamic scholars on the one hand, also those who make it their business to oppose Sharia on the other hand.
Let's "clear the air" of misunderstandings for all Americans. We need to put this fear behind us and focus on prosperity and living our lives. Sharia is not coming to America nor do American Muslims want the kind of Sharia practiced in Saudi Arabia and Iran. American Muslims uphold, protect, defend and celebrate the values enshrined in our American Constitution. Our faith reinforces the idea of one nation with liberty and justice for all.
A Democratic and a Republican Congressman will preside over the event. A full version is available to serious sponsors.
Limited Seats, book yours now.
When: Sunday, May 21, 2017 1:00 PM- 4:30 PM – refreshments provided
RSVP – https://www.eventbrite.com/e/do-american-muslims-want-sharia-tickets-31434295825

Does Quran promote violence?
If you believe Quran teaches violence, this seminar is for you as it may release you from the anxieties that come with misinformation. This seminar is also for Muslims who are skeptical about Quran and need a healthy dose of confidence.

The purpose of this seminar is to facilitate fresh thinking and removing misunderstandings so we all can live in peace and not live in apprehensions. This event is not to promote Islam. Our policy at the Center for Pluralism is to treat all faiths equally and with full dignity and no faith will be given any preference.
Some of us are misled by two of the nearly 50 Quran Translations, which were a product of politics and not Islam. In the middle Ages, European leaders commissioned a hostile Quran translation to foster warfare against Muslim invaders. Later, Muslim leaders produced another translation to inflame Muslims against Christians and Jews. It was all for politics. It is time to identify the problems, clarify them and start living our lives.
Limited Seats, book yours now.
When: Sunday, June 11, 2017 1:00 PM- 4:30 PM – refreshments provided
RSVP – https://www.eventbrite.com/e/do-american-muslims-want-sharia-tickets-31434295825
Media Training for Muslims
The purpose of this course is to train men and women, youth and seniors to speak about Islam as practiced by American Muslims in public square. Program is open to every American. This is the third and final session of the course. In the other two courses every one learnt the basics of Islam and how they contribute to the well being of our communities.
15 spots are available on a first come first serve basis. All are welcome. There is a shortage of speakers to speak about Islam in places of worship, Civic centers, Public Safety departments, Homeland Security, Work Places, Schools, universities and the media and hope the community welcomes these new speakers.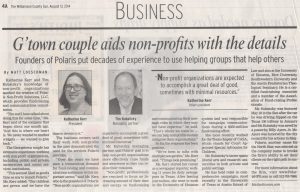 Katherine Kerr and I will train about dealing with the media and responding to crises. This is my final responsibility with the American Muslim Institution. The training program may continue with AMI, but most certainly, we will carry the program forward empowering students not only with Islamic knowledge but knowledge about other faiths.
Its on Saturday, March 11, 2107 between 11:00 and 4:00 PM – Serious inquiries only – text with your name, interest to Mike Ghouse at (214) 325-1916 and we will send you the address and information.
CPAC Convention
It was quite a learning experience to hear three days worth of conservative speeches. It's a shame that both sides continue to paint each other as enemies; enemies they are not!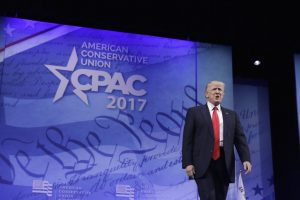 The truth is that progressives are as biased against the conservatives as the conservatives are biased against the progressives. Deep down, if we were to acknowledge what it is that we all want in our lives: a good job, a healthy family, a nice home, a safe and secure life for our children and grandchildren, good health and peace in our retirement years, we would see no difference regarding the basic values.
If the conservatives and liberals would just listen to each other, and value each other's inalienable right to "life, liberty and pursuit of happiness", then we might learn to respect the "otherness" of others more. And if we could do that, conflicts would fade and solutions would emerge. This is part of the Political Pluralism we will be teaching at CFP.
I'm committed to a cohesive America and will continue to work towards that goal. I urge everyone to seriously consider sitting down with both liberals and conservatives; for if this is done, surely we would walk out with the awareness that we are all human beings having similar aspirations. More about it at http://www.CenterforPluarlism.com
---
This w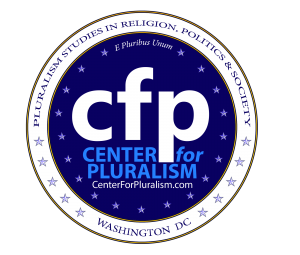 eekly bulletin comes to you from the Center for Pluralism. The Center for Pluralism is about building a cohesive America, where no American has to live in anxiety, discomfort or fear of another American. By learning to respect the "otherness" of others and accepting the God-given uniqueness of each one of us, we pave the way to mitigate conflicts and nurture goodwill, and solutions to conflicts will eventually emerge. Then we all can live our lives and not worry about other's religion, race, sexual orientation or ethnicity. We are all
Americans.
Mike Ghouse, President
Center for Pluralism | Research and Activism
(214) 325-1916 | Washington DC | Mike@Centerforpluralism.com